A lightweight and ultra-convenient battery for a high-end E-bike
Neogy has been chosen as prime contractor for the Coleen connected bike project: this mission isn't only about the development of the battery pack, since we were also in charge of the smart display as well as the smartphone application.
The complete creation of the battery pack
Choice of cells but also design of the BMS (Battery Management System).
As an energy storage expert, we are able to choose for our customers the cells to meet the clients' specific needs. We then know how to design the best BMS to optimize the performance of the vehicle, but also the life of the battery pack.
Smart display
Designed by our partner Clairitec, from Startec Developpement Group.
This is an OLED display with a diameter of 0.49 "allowing a design display of the speed via a circle of light.
The smart display shows other vital information such as the mileage of the vehicle, but also the level of the battery.
A brightness sensor enables you to adjust the intensity of the light according to the environment.
The CAN communication between the motor, the battery pack and the display optimizes the use of the electric bike.
The smartphone app
Objective: to enable exchanges with your E-bike via BlueTooth and to offer innovative monitoring features for users.
Locking and unlocking the bike without using a lock, key or ignition via the Keyless system.
Tracking the kilometers traveled, the speed (average speed, maximum speed, number of kilometers traveled by loads, …), but also the display of all information about the battery: charge level, number of kilometers remaining, number of kilometers charge cycles, …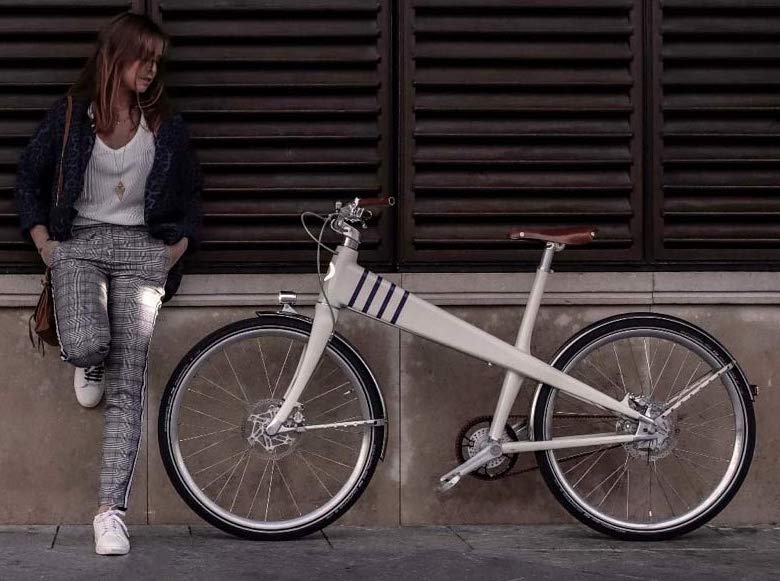 Coleen, the high-end design, electric and smart bike
Coleen is a 100% French bike project connected to electric assistance, and above all, high-end. Lightweight (18 kg), it offers a removable and compact lithium battery and a leather upholstery full grain. Its elegant and innovative design, the features of its application but also its exceptional performance seduced us.
The project tempts you? Follow the link to participate in the crowdfunding campaign..
Discover the complete line of Coleen Power Bikes