L'AIRe, the Electrical Retrofit Industry Association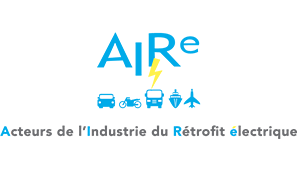 Retrofit is more and more in vogue, and professionals in the industry are now grouping together in the AIRe association.
Its goal: to build a technical, regulatory and economic framework to support mobility professionals who wish to transform internal combustion vehicles into electric vehicles, while respecting the conditions and guarantees necessary for safety and air quality.
The working groups are divided into 3 parts: communication, regulation and battery safety.
The Startec Developpement group, of which Neogy is a member, has joined the AIRe association in order to participate in the various exchanges between professionals linked to Retrofit.