What are the performance indicators of an efficient solar street lamp?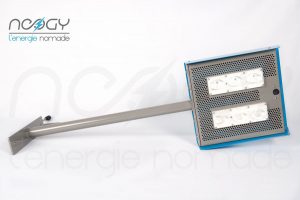 Solar street lamps are fashionable: they are environmentally friendly, professionals fight over it and municipalities like to boast when they've installed a few.
However, the renewable energy market is now flooded with cheap products to the detriment of quality. Solar street lights are no exception and unfortunately they have also been impacted by this phenomenon. These negative side effects could easily be avoided if everyone knew how to differentiate the "good from the bad".
One question arises: which one should we choose from hundreds of thousands of different models? Here are some keys to help you find your way.
Autonomy
Is grid connection required? How many nights of lighting can your solar streetlight last without sunlight? Is maintenance easy? Is the size of the battery pack is adapted to the size of the solar panel?
Your solar lamp should ideally be able to light up to 6 nights with no sun. Ideally, the supplier of the solar street lamps should be able to guarantee this autonomy depending of the geographic position of the product, depending of the use conditions, weather conditions… This guarantee is validated with a simulation software that takes in account all these use parameters.
Power
What is the LEDs power and how many lumens are there? Does your solar street lamp comply with the different standards required for public lighting? Do you need it for road lighting?
As a general rule, we recommend 20W LED 2500 lumens for streets and 40W LED 5000 lumens for traffic lanes. However, be careful not to over-evaluate the power to avoid light pollution.
Intelligence
Does your solar streetlight adapt to weather conditions? Is it equipped with a presence detector? Does it have other features such as a dimming mode (the dimming of the luminous flux depending on the charge of the battery) for example? These options may find themselves to be essential in some cases.
Robustness and security
Is the battery pack equipped with a BMS (battery management system) or a lead-acid battery (and therefore with a shorter life while being much more polluting)? What is your solar lamp post's load efficiency? Is the battery protected from short circuits (due to a bad PV panel connection)? Can we replace the battery without having to replace the whole lamppost? Is the battery protected from theft and resistant to bad weather?
We recommend batteries that still work with extreme temperatures (-25°C to +80°C) so that they can be used in all latitudes. The NiMH batteries we use in our products also withstand sea air with IP66 internal sealing which allows optimal use.
Durability
What is the overall lifespan of the solar lamp post? Is there a guarantee on it? If so, for how many years?
In general, it is better to choose devices made in Europe to the extent that it facilitates the trips to the manufacturers in case there is a technical problem. With most products designed abroad, it is almost impossible to replace spare parts, which causes not only a loss of money, but also an unnecessary amount of waste.
How can we check the offer's price-quality ratio of solar street lamp ?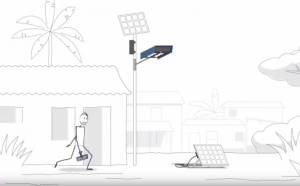 By definition, a solar street lamp is eco-responsible. A low price will often indicate a lower quality, which means less robustness and a shorter life. Obviously, this is in total contradiction with the very principle of sustainable development, and the repercussions are immediate on shorter guarantee periods, in addition to a failing after-sales service.
Be careful though and try to avoid jumping to hasty conclusions: a high price does not always match quality. It is absolutely fundamental to ask yourself these questions before the purchasing step. Here are a few other points you should examine: Does the company you're dealing with have its own engineering office, and if so, where? This is an excellent indicator because it will demonstrate the control the company has on its electronics, which is a key element in any solar street lamp.
All in all, the price is not the only indicator to be observed, since you still need to analyze all the technical characteristics in order to identify whether the product matches a logic of quality on the long-term, and therefore of eco-responsibility.