Do you need a battery quickly for your PB 560 ventilator?
Neogy® has developed differents ranges of batteries that adapt quickly to your system, according to your needs. We support you in the choice of the battery and in its integration. All this in France, in a few weeks and available worldwide.
25V battery packs for MEDTRONIC/COVIDIEN LEGENDAIR® ventilatorswith integrated protection circuit board
Compliant with Covidien / Medtronic specification 10025023 Rev G (except higher capacity)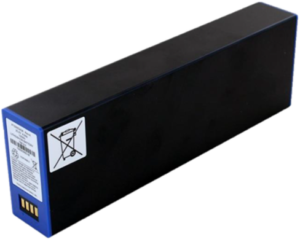 Technology
Li-ion
Nominal energy
131 Wh (Neoli 25-01 LE) / 171 Wh (Neoli 25-02 HE)
Nominal capacity
5.2 Ah (Neoli 25-01 LE) / 6.8 Ah (Neoli 25-02 HE)
Minimum capacity
5.1 Ah (Neoli 25-01 LE) / 6.7 Ah (Neoli 25-02 HE)
Nominal voltage
25.2 V
Maximum voltage
29.4 V
Voltage cut-off
17.5 V
Charge current *
1.5 A
Discharge current
3 A during 10 min / 20 A during 1 ms
Communication bus
1-wire
Charge cell temperature
0…+45°C
Discharge cell temperature
-20…+60°C
Weight
0,85 kg
Dimensions
213 x 71 x 34 mm
Life cycle
500 cycle @100% DoD **
Life cycle and ID memory
DS2431 single wire
* This battery must be charged only by PB 560 integrated charger
** DoD = depth of discharge
Develop your tailor-made smart battery
Li-ion & Ni-MH technology
A few Wh to several MWh
A few W to several MW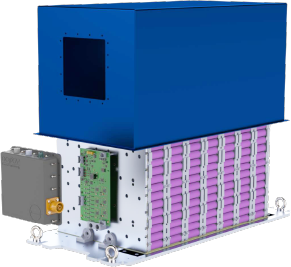 Do you want to order a smart battery?
Contact us